Give yourself, friends and loved ones a gift that keeps on giving! Take a break each day from the holiday hustle and bustle with a refreshing brew from this craft beer advent calendar. Each Advent Brewbox contains a variety of different styles from the following breweries: Goose Island, Golden Road, Kona, Redhook and Widmer. Of special note are the brews from Los Angeles' Golden Road Brewing, AVAILABLE FOR THE FIRST TIME IN CHICAGOLAND in this holiday box! Here are a few delicious stand outs from Golden Road.
Holiday Craft Beer Advent Brewbox
24 Pack of 12oz Bottles & Cans
...
We're happy to announce the arrival of an American Craft Beer Advent Calendar! Each box contains a variety of different styles from the following breweries: Goose Island, Golden Road, Kona, Redhook and Widmer. Of special note are the brews from Los Angeles' Golden Road Brewing, available for the first time in Chicagoland in this very box. Here are some of our favorites from Golden Road, as well as a few other delicious stand outs.
Golden Road Ride On IPA
Golden Road is famous for their IPAs and after a taste of Ride On it is easy to see why. Citra and Simcoe impart some amazing tropical aromatics to this refreshing and juicy IPA. The finish is soft and smooth with notes of guava and pineapple.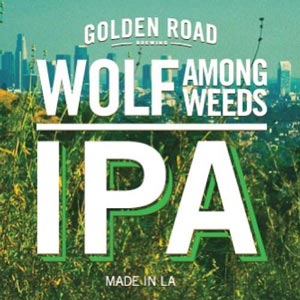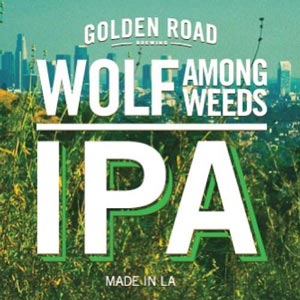 Golden Road Wolf Among the Weeds
Tropical, grassy and herbaceous; this aromatic IPA pairs spicy malted rye with monstrously dank and earthy hops. So light and crisp it's almost impossible to believe this is 8% ABV.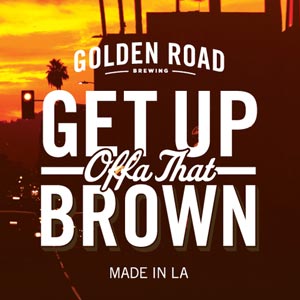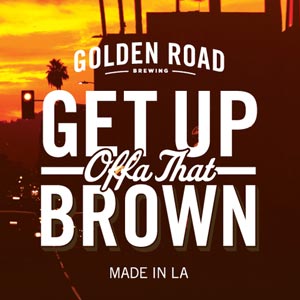 Golden Road Get Up Offa That Brown
We've said it once, and we'll say it again, brown ales get overlooked. Get Up Offa That Brown is everything a great brown should be. Rich but balanced, big chocolate and caramel is followed by a dry toasty finish.
What do you give the person who has everything? How about some beer! Here are a few of the latest and greatest beer gift sets to hit our shelves. From American craft classics to award winning imports, we've got something for everyone.
4 Hands Chocolate Milk Stout Variety Pack
3 x 22oz Bottles & Glass
...
Attention chocoholics and those who love them. We have the perfect gift for you. 4 Hands makes one of the best milk stouts on our shelf and they continue to tweak their recipe in delicious new ways. This limited edition variety pack contains three bottles of stout and a mason jar beer glass. The only thing missing is a can of whipped cream.
Chocolate Milk Stout - The lusciously smooth and deliciously decadent classic. Sweet and aromatic on the nose, it's roasty with layers of rich chocolate from start to finish. A perfect partner for your favorite tin of holiday cookies..
S'mores Chocolate Milk Stout - After pouring into glasses, the sweet smell of graham crackers, chocolate and mallow immediately brought smiles to our faces. Rich and creamy it offers a touch more sweetness as well as a hint of spice on the finish.
Gingerbread Chocolate Milk Stout - Close your eyes, take a smell, and you'll swear a sheet of gingerbread just came out of the oven. Thankfully, while it's bursting with the flavor and aroma of ginger, it's not too spicy. The finish is surprisingly dry with notes of molasses, cocoa and coffee.
Unibroue Sommelier Selection + Free Hat
6 Pack of 12oz Bottles
...
Over the past two decades, Canadian brewery Unibroue has made a name for themselves by brewing highly flavorful and aromatic Belgian inspired ales. This latest edition of their Sommelier Selection allows you to taste through six ales from their core lineup. Also, while supplies last, buy a Sommelier pack and receive a free Unibroue knitted tuque to keep your head warm during the coming winter months. *Free hat offer is valid in Binny's stores only with a Binny's Card. Valid through 12/31/2016 or while supplies last. See store associate for details.
Ommegang Game of Thrones Gift Pack
2 x 25.4oz Bottles & Chalice
...
For these limited edition gift packs, Ommegang re-brewed 2014 favorite Valar Morghulis and packaged it alongside their new Belgian-style Tripel Valar Dohaeris and a Game of Thrones chalice that's perfect for hoisting. One light, one dark; both impeccably brewed examples of their respective styles. Ommegang proves yet again that they brew beers every bit as complex and delicious as the Belgian classics that inspired them.
Each year the number of Christmas beers continues to grow. Cold winter weather and decadent dinner parties have inspired everything from rich roasty porters and stouts, to spicy winter warmers and barleywines. We thought we'd start things off this year with a few tried and true favorites.
Great Lakes Christmas Ale + Free Glass
6 Pack of 12oz Bottles
...
Without a doubt, our most eagerly awaited and requested Christmas brew. While many Christmas beers are spiced, Great Lakes does so judiciously, with hints of nutmeg and cinnamon complimenting notes of caramelized malt and honey. While crafted with honey it's not overly sweet, making this an artfully balanced brew that pairs wonderfully with a variety of Christmas staples. It is especially nice with sweet potatoes; be they candied, baked or mashed. *Free glass offer is valid in Binny's stores only with a Binny's Card. Valid through 12/31/2016 or while supplies last. See store associate for details.
Two Brothers Peppermint Bark Porter
22oz Bottle
...
Christmas is the time for all things peppermint and Two Brothers have transformed a crunchy holiday favorite into liquid form. This rich and roasty porter finishes with just the right amount of cooling peppermint, making it a lovely after dinner treat.
Lagunitas Brown Shugga'
6 Pack of 12oz Bottles
...
Some of the best things in life are the product of happy accidents. Such is the case with Lagunitas Brown Shugga'. This beloved holiday classic began as a botched batch of Olde GnarlyWine. The addition of brown sugar not only increased the abv, but also amped up the rich malty sweetness. Toffee, caramel and big piney hops all rolled into one massive brew that is deceptively easy to drink.
For brewers, lagers are a labor of love. As much as brewing is an art, it is also a science, and producing a crisp, clean, lager is no easy task. Crucial to their success is a period of cold conditioning, or lagering, from which they take their name. We are happy to report that there are breweries right here in Chicagoland who are producing world class lagers. Here are two such lagers that offer a refreshing respite from the slew of rich spicy Christmas ales.
Baderbrau Blizza!
6 Pack of 12oz Cans
...
Chicago favorite Baderbrau is back, brewing not only their classic pilsner but a variety of German inspired classics out of their beautiful new brewery and taproom on Chicago's South Side. Blizza! is a Kellerbier, a somewhat forgotten riff on the German Helles that is unfiltered and hop forward. Dry hopped with German Saphir hops, the aroma is bright and floral with notes of tangerine. Creamy yet crisp, this wonderfully balanced and drinkable lager is not to be missed. *Not available in Champaign or Bloomington.
BuckleDown Fritzicuffs
6 Pack of 12oz Cans
...
A somewhat unassuming little brewery in Lyons made a big splash with their Belt and Suspenders and Clencher IPAs. BuckleDown's latest release shows they possess the chops to brew a quality lager as well. The nose is classic German-style Pils, full of spicy and herbaceous notes. Crisp, refreshing and clean, this is one solid and sessionable brew.
Brooklyn Black Chocolate Stout + Free Mug
6 Pack of 12oz Bottles
...
Stout season is right around the corner and we're happy to announce the return of a classic. Brooklyn's Black Chocolate Stout is a spot on example of a big rich Russian Imperial Stout. Jet black in color, its complex finish combines the flavors of dark fruit, roasted malts and chocolate. Brooklyn's brewmaster Garret Oliver is revered for his masterful pairing of beer and food and he suggests you serve this decadent stout with chocolate desserts, ice cream and cheesecake. We couldn't agree more and while supplies last receive a Brooklyn mug with your purchase of a 6pk!
*Free glass offer is valid in Binny's stores only with a Binny's Card. Valid through 12/31/2016 or while supplies last. See store associate for details. Not available in Champaign or Bloomington.
Guinness Brewers' Collection
12 Pack of 11.2oz Bottles
...
Guinness celebrates a rich brewing heritage, with its first barrels rolling out of St. James Gate Brewery in 1759. This new limited-edition Brewers' Collection allows drinkers to explore how some of their token brews have evolved over time. It features four different beers, including their Dublin & West Indies Porters which are only available in this variety pack. We tore one open for a tipple and are happy to report that they were all quite grand.
Guinness Dublin Porter
Originating in the 18th century, Porter was the first beer style to be commercially produced on a massive scale. The recipe for this porter was designed using a brewer's journal from 1796. At 3.8% abv it's a light and sessionable porter with caramel notes and a toasty dry finish.
Guinness West Indies Porter
As the British expanded their colonial empire during the 19th century the demand for porter stretched across the globe. Unfortunately, the traditional Guinness Porter spoiled during months of long hot ocean transport. Based on recipes from 1801, this heartier 6.0% abv version is richer and bolder in flavor with pronounced chocolate notes and a hoppier finish.
Guinness Foreign Extra Stout
Foreign Extra Stout starts where West Indies Porter left off and amps everything up a notch. The nose is complex and earthy with notes of cocoa, cherry and coffee. Rich in body, layers of dark roasted malts deliver deep dark chocolate flavors that meld seamlessly into a tangy, blackberry kissed finish.
Guinness Draught
Worldwide demand for Guinness meant many different versions arose across the globe, each with their own subtle differences. Guinness Draught is the one most people are familiar with here in the US. Developed in 1959, it incorporates flavors of dark roast coffee and bittersweet chocolate into a famously smooth and creamy finish. Despite its dark color and rich taste, Guinness Draught is light in body and at only 4.2% abv it is one of the best "session" beers on the shelf.
"This is an aggressive beer. You probably won't like it." This famous declaration is proudly printed on the back of every bottle Arrogant Bastard. Uninterested in appealing to the masses, Stone bucked conventional wisdom and created the beer they wanted to drink, and a loyal fan base fell in love with a beer that many others deemed undrinkable. After nearly two decades of arrogance, the bastard is alive and well, periodically reappearing and reinventing himself in delicious new ways.
Arrogant Brewing Double Bastard Bigger Longer Uncut
22oz Bottle
Islay Scotland is famous for its love of heavily peated whiskey and this latest rendition of Double Bastard spends time resting in Islay whiskey barrels. For those unfamiliar with the taste of peat, this bastard has it in spades. Massively earthy with smoke, burnt sugar and herbaceous hops culminating in a seemingly endless finish. Sip some now and send some to the cellar; this bastard has some real aging potential.
Arrogant Brewing Double Bastard Ale
22oz Bottle
As nonsensical as it may seem, this amped up version of Arrogant Bastard is arguably a touch less aggressive than the original. A hefty increase in malt not only bumps up the abv, but also provides some sweetness to balance out a massive payload of resinous hops. Fans of American-style barleywines will feel right at home with this bastard.
Arrogant Brewing Lukcy Basartd
22oz Bottle
First released in 2010 to celebrate Arrogant Bastard's 13th Anniversary, Lukcy Basartd is a blend of Arrogant Bastard, Oaked Arrogant Bastard and Double Bastard Ale. Of all the Bastards this is perhaps the most drinkable, showcasing an artful amalgamation of piney hops, caramelized malt and vanilla.
Time to meet the other bastard on the block. When it comes to scotch ale few breweries do it better than Founders. Dirty Bastard Scotch Ale has been our best-selling example of the style for years. So how do you improve on that kind of excellence? Two words: bourbon barrels.
Founders Backwoods Bastard
4 Pack of 12oz Bottles
After being laid to rest in bourbon barrels, Dirty Bastard transforms into something incredible. Vanilla and oak on the nose reappear in its seductively creamy mouthfeel. The finish offers a complex mix of dark fruit, caramel, sweet spice and peppercorns. Consistently one of the finest barrel aged beers on the shelf. *Not available in Bloomington.
Founders Dirty Bastard Scotch Ale
6 Pack of 12oz Bottles
A smooth beer with a crass name. It's hard to find a better craft example of a scotch ale. Caramel, toffee, chocolate, molasses and dark fruit all rolled into one. At 8.5% abv this complex classic is perfect for the cold winter nights to come.
Kettle-sour. To some brewers and sour beer fanatics it's a dirty word, but it need not be. When done right, kettle soured beer is not only lively and bright, but also an affordable option for those with a sour tooth. Not long ago we had a chance to visit Lombard's Noon Whistle Brewing and let us assure you, they are one of the breweries who is doing it right. The first pair of offerings from their SMACK sour series are finally available in 4 pack cans. Face Smack and Swanky Smack are merely two of their many delicious sours, so keep an eye on the Buzz for future releases.
Noon Whistle Face Smack
4 Pack of 12oz Cans
On the nose this Berliner-style Weiss has a pronounced bready character with some lemon and stone fruit. Light and refreshing, it finishes clean with hints of wheat and citrus. Well-done and true to style, this is Berliner as it should be.
Noon Whistle Swanky Smack
4 Pack of 12oz Cans
True to its name, the nose is not subtle, it awakens the senses with aromas of balsamic vinegar and caramelized malt. Reminiscent of a Flanders red but full of youthful vibrancy, Swanky Smack offers a nice balance between sweet and sour. Try pairing this with butter chicken or tikka masala.
*Noon Whistle not available in Champaign or Bloomington.
Goose Island Fulton St. Blend Coffee Ale
6 Pack of 12oz Bottles
Do you sometimes serve coffee at the end of a meal? How about a beer brewed with coffee? While most coffee beers tend to be big hefty stouts or porters, Goose Island's Fulton St. Blend is a creamy golden ale made right here in Chicago with Intelligentsia coffee beans. Featuring freshly roasted coffee on the nose, this golden brew offers a rich and satisfying mouthfeel yet also maintains a light and refreshingly tangy finish. A unique brew and one of our favorites from Goose.
4 Hands Snake Oil
4 Pack of 16oz Cans
Ladies and Gentlemen, we have for you today a very special IPA. It is brewed by the fine folks at 4 Hands, in the great city of St. Louis hardly a stone throw from the banks of the mighty Mississippi. Crafted with only the finest buiscuty malt and bright tropical hops, you need only close your eyes and you'll swear you were basking in the sunlight of a south seas sojourn. While we, cannot nay will not guarantee it will widen your smile, loosen your lips and put some movement back in those hips – we can assure you that this combination of Citra, Simcoe, Galaxy and Amarillo is one of the juiciest ales we've ever tasted. Be forewarned, do not delay, a beer as fine as this will not last long.