Our big sale on big beers continues! This week we escape the cold winter with the bright Latin flavors of Chicago's 5 Rabbit CervecerÍa. These intrepid brewers turn to Central and South American cuisine for inspiration, incorporating a variety of painstakingly sourced ingredients. Learn more about their unique approach to beer & check out photos of our recent visit here.
Below are four of our favorites from 5 Rabbit. Whether you're looking for something sour or something sweet, it's time to try something deliciously different from 5 Rabbit.
5 Rabbit Lupita & the 3 Kings
25.4oz Bottle
...
5 Rabbit's latest release transforms the Rosca de Reyes dessert into liquid form. Morello cherries, candied pineapple, cinnamon, orange peel and piloncillo sugar are all added to a Belgian-style quadrupel. Big estery Belgian yeast combines seamlessly with the added fruits and spices making this an exceedingly complex ale with a decadent finish.
5 Rabbit Chocofrut Pina
25.4oz Bottle
...
A stout with pineapple? We were skeptical at first, but after a sip, we are believers. 5 Rabbit's Chocofruit series combines lusciously smooth stout with different fruit purees, and while chocolate and pineapple might seem like an odd combination, it is delicious. This stout not only captures fresh pineapple on the nose, but also delivers a lovely candied pineapple finish.
5 Rabbit La Pina de mis Ojos
25.4oz Bottle
...
La Piña de mis Ojos takes inspiration from tepache, a fermented drink made from pineapple peels, piloncillo sugar and spices. Refreshingly sour with a surprisingly creamy mouthfeel, this sour ale showcases very natural tasting pineapple flavor and a subtle tinge of herbaceous hops. Juicy, sweet and tart; this is one deliciously drinkable sour.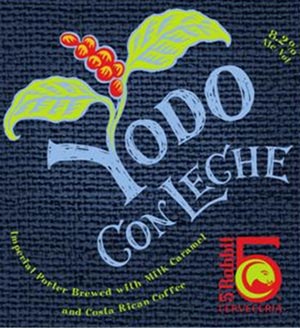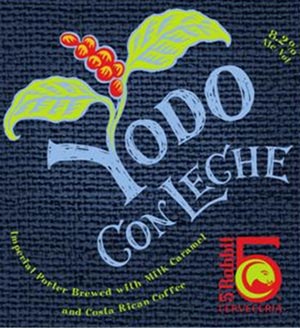 5 Rabbit Yodo Con Leche
25.4oz Bottle
...
Yodo Con Leche is an imperial porter designed to capture the intensity of a rich cup of Costa Rican coffee. Its earthy and roasty notes are artfully paired with the sweetness of dulce de leche and lactose. Both wheat and oats make it wonderfully soft and creamy, while a touch of rye adds just a hint of spice to finish. A well thought out and impeccably crafted porter.
The beers of Belgium have inspired countless American brewers, but few execute them better than Portland Maine's Allagash Brewing Company. We're excited to announce the return of a favorite as well as their new take on table beer.
Allagash Hoppy Table Beer
4 Pack of 12oz Bottles
...
What is table beer? Belgian table beer is a somewhat expansive style, but it essentially refers to lower abv, malt centric brews that are typically served with meals. Allagash has Americanized this old-world classic, creating a creamy pale ale that is incredibly aromatic and bright. The nose is both tropical and perfumed with pronounced notes of grapefruit and guava. Soft and light with a bold citrusy finish, we can see this pairing especially well with seafood. *Not Available in Champaign or Bloomington
Allagash Evora
12.7oz Bottle
...
When Allagash places beer in a barrel, we get excited. One of their many stunning experiments with oak is Evora, a generously hopped Belgian golden ale that is laid to rest in Portuguese Brandy barrels with Brettanomyces. Spicy and fruity on the nose, Evora begins with a spirited richness which gives way to pepper, earth and citrus. Wonderfully nuanced and complex, it finishes dry with notes of tamarind and lemon. *Not Available in Champaign or Bloomington
Allagash White
4 Pack of 12oz Bottles
...
If you've only had one beer from Allagash, chances are it was their famous white ale. When it comes to Belgian-style Witbier, it's hard to beat this three time GABF Gold Medal winner. Creamy, fruity and spicy, it's a perfectly balanced wheat ale that left us reaching for another. *Not Available in Champaign or Bloomington
Sierra Nevada Beer Camp Golden IPA
6 Pack of 12oz Bottles
...
Not all IPAs are created equal. We know, because we try a lot of them. We're happy to report that Sierra Nevada's latest IPA is nothing short of remarkable. It's juicy and fruity up front, but with just enough bitterness on the finish to keep things perfectly balanced and profoundly drinkable. Wheat not only keeps things light but also adds a touch of creaminess to a citrusy and tropical finish. Unfortunately this stunning new IPA is only available for a limited time, so stop by your local Binny's and stake a claim before it all dries up!
Ballast Point Red Velvet
6 Pack of 12oz Bottles
...
The American craft scene is all about experimentation and Ballast Point Red Velvet is an ingenious melding of style, methodology and unique ingredients. Nitrogenated and chocolately like a dry Irish stout, yet with the lightness and brightness of a golden ale, this crimson concoction has long been a favorite on draft in California. Beets impart its striking crimson color as well as a touch of earthiness to the finish. An interesting brew; unlike anything we've ever seen before.
Ballast Point Manta Ray
6 Pack of 12oz Bottles
...
Ballast Point knows IPA. Their Sculpin IPA is one of the best-selling and most highly awarded IPAs on our shelves. Manta Ray is the latest edition to their hoppy lineup and we are happy to report that it's a deliciously bright and drinkable Double IPA. Aromas of tangerine, guava and grapefruit leap from the glass, complementing a crisp body and clean finish. Fruity hops are the star of the show here, with a just touch of pine in the finish.
Our massive sale on large format bottles continues and it couldn't come at a better time. Cold and nasty weather calls for nice big beers. This week we've selected a few of our favorite beers that showcase the beauty of oak aging. So snuggle up to your fireplace or the radiator, and warm up with one of these big beautiful brews.
Avery Barrel Aged Vanilla Bean Stout
22oz Bottle
...
One of the delicious benefits of barrel aging is the extraction of vanillin, the lovely flavor compound we associate with vanilla. Avery decided to up the ante by adding whole vanilla beans to bourbon barrels filled with stout. The result – a vanilla lover's dream, its soft and silky with notes of chocolate covered toffee, dates and honeycomb. A beer made to be paired with dessert, we suggest you try this with some freshly made beignets.
Great Divide Oak Aged Yeti
22oz Bottle
...
With so many great imperial stouts on the market today, it's easy for some to get lost in the shuffle. For over a decade Great Divide has been producing one of our favorites and they've introduced some very interesting variations of their award-winning Yeti Imperial Stout. Oak Aged Yeti is a gentler giant, it's bittersweet mélange of hops and malt yielding to rich notes of vanilla and caramel. The finish is long and creamy with pronounced roasted marshmallow.
The Bruery White Oak
25.4oz Bottle
...
There's a good chance that the Bruery's White Oak is unlike anything you've ever tasted. This blended beer combines a fresh wheat wine with one that has spent time resting in bourbon barrels. The nose is rich with vanilla and caramel which perfectly complements its bright delivery of tropical fruit. Coconut, pineapple, cherry all meld together in a long and warming finish. Pineapple upside down cake in liquid form.
Allagash Curieux
25.4oz Bottle
...
Are you a fan of rich bourbon flavors but are looking for something besides an imperial stout? Time to pick up a bottle of Allagash Curieux. This curious concoction is the result of aging Allagash's award winning Belgian tripel in Jim Beam Bourbon barrels. Fruity and creamy with soft carbonation that delivers waves of vanilla, toffee and coconut. So deliciously drinkable it's hard to believe this opulent brew clocks in at 11% abv.
Sierra Nevada Tropical Torpedo
6 Pack of 12oz Bottles
...
In the ever-evolving IPA scene, the current name of the game is "juicy". Be they beers brewed with freshly squeezed juice, uniquely fruity hops or a combination of the two, IPAs are steadily becoming less about bitterness and more about fruity aromatics. Sierra Nevada's latest is a testament to the uniqueness of modern hop varietals. Tropical Torpedo exudes ripe passionfruit, guava and mango on both the nose and the palate. A tropical masterpiece, whose clean and crisp finish left us dreaming of far away beaches.
Sierra Nevada Sidecar
6 Pack of 12oz Bottles
...
When it comes to classic cocktails, the Sidecar has stood the test of time and for good reason. Simple enough in its construction, it artfully blends cognac, orange liquor and fresh lemon juice for a cocktail that is both bright and balanced. Sierra Nevada's latest pale ale artfully captures this cocktail magic in beer form. Light and refreshing, it exudes citrus aromas and flavors.
Sierra Nevada Pale Ale
6 Pack of 12oz Bottles
...
In the beginning, back in 1979, man didn't know bout the I.B.U. and all that jive. Then Sierra Nevada turned to the crowd and said, let there be American Pale Ale! Nearly 40 years later, with thousands of beers having come and gone, Sierra Nevada Pale Ale stands strong. A beer that has inspired countless homebrewers and brewmasters alike, its superb balance marries the sweetness of caramel malt with the citrusy bitterness of the cascade hop. A deliciously drinkable American classic that helped birth a revolution.
Lagunitas CitruSinensis
12 Pack of 12oz Bottles
...
Back by popular demand, Lagunitas CitruSinensis introduces freshly squeezed Sanguinello Blood Orange juice to an amped up wheated pale ale. Light, crisp and incredibly juicy, this dangerously drinkable 7.7% pale might be hard to say, but it tastes great. Last year this tasty treat went quick, so stop by your local Binny's and stock on up.
Lagunitas Hop Stoopid
6 Pack of 12oz Bottles
...
Don't let its 102 IBUs scare you, while Hop Stoopid is plenty hoppy, it's not a tongue burner. Massively dank and sticky, a touch of rich honeyed sweetness supports its piney, herbaceous, and citrusy hop profile. This surprisingly balanced brew is also a reminder that hop extract need not be a dirty word and at only $10.99 a six pack, it's yet another incredible value from Lagunitas.
All this cold weather as of late was driving us a bit stir crazy, so we decided to hit the road and visit some local breweries. Customers at our Willowbrook location continue to rave about Myths and Legends Brewing Company in nearby Westmont, so we headed on over and were happy to hear they had just bottled a stout called The King's Tree. We were big fans and made sure to secure some of this limited batch for our stores. You can read more about it below and check out photos from our visit here.
Myths and Legends King's Tree
22oz Bottle
...
A good milk stout is a beautiful thing. Lactose or "milk sugar" does not ferment which allows brewers to add a bit of sweetness to their finished stout. The trick is designing a recipe that artfully incorporates this sweetness without going overboard. The King's Tree nails it, offering a delicious mix of dark roasted coffee, deep chocolatly malt complexity and just a kiss of sweetness. *Not available in Champaign or Bloomington.
Myths and Legends Cold War
22oz Bottle
...
Brewed only once a year and clocking in at 11.5% abv, this Russian Imperial Stout is a big one. Pouring dark as night and thick as oil, the nose is big and roasty with notes of coffee and rum soaked cherries. Big and warming, coffee and bittersweet chocolate give way to a lasting and vinous finish. *Not available in Champaign or Bloomington. Supply on this stout is extremely limited, so please make sure to call your local Binny's and check for availability.
What's better than a great beer? Enjoying it with a friend. With over a thousand large format bottles on sale now, there's never been a better time to share some beer with friends. From light to dark - hoppy to sweet, stop by your local Binny's and let us help you pick out the perfect brews to suit your tastes. Here are some favorites that are coming home with us.
Alesmith Speedway Stout
25.4oz
...
Speedway Stout is one of the most decorated and highly rated imperial stouts on our shelves. Brewed with coffee from San Diego's Ryan Brother's Coffee, its rich, roasty and fruity with an incredible creamy mouthfeel. Fresh it shows just a touch of its 12% abv, but after some cellaring this decadent stout is nothing short of remarkable.
Tripel Karmeliet
750ml
...
If you've never tried a Belgian Tripel, you need to, and this is the place to start. Arguably the epitome of the style, this beautifully crafted ale is best served in a large chalice to accommodate its volumes of creamy white foam. Floral on the nose, its creamy body and lively carbonation roll across the tongue delivering hints of lemon, vanilla and sweet spice.
Lagunitas Cappuccino Stout
22oz
...
9.3% abv, yet surprisingly light in body, Lagunitas Cappuccino Stout features vanilla and brown sugar on the nose, a rich dark chocolate body and a bold espresso finish. At this incredible price, it's time to fill your cellar. A bit of aging rounds out the flavors, softening the coffee and giving way to flavors reminiscent of chocolate fudge with walnuts.
Duchesse De Bourgogne
25.4oz
...
This classic Flemish blend incorporates spontaneously fermented beer that has spent months aging in large oak foeders. Vinous and fruity, its rich maltiness builds up to a lovely piquant finish. Serve in large bowled stemware such as a Burgundy glass to fully appreciate its wonderfully complex bouquet of aromas.
New Holland Dragon's Milk
22oz
...
Unlike most barrel aged stouts, this delicious brew is available all year long, making it a dependable favorite. New Holland has been brewing this indulgent stout since 2001, and after one sip you'll understand why it's stood the test of time. Oak aging imparts flavors of vanilla, butterscotch and sweet spice that meld perfectly with its big mocha finish.
Lindemans Framboise
25.4oz
...
Perhaps the easiest beer and food pairing in existence, this rich raspberry lambic works wonders with nearly any chocolate dessert your heart desires. Originally nearly bone dry in character, Belgian lambics are now available in various levels of sweetness and while Lindemans is on the sweeter side, it has just enough acidity to keep it from being cloying. With lovely jammy raspberry flavors and aromas and a soft silky mouthfeel, it's easy to see why this is our best-selling lambic.
4 Hands Absence of Light
22oz
...
4 Hand's Absence of Light is one of our favorite variations of their popular Chocolate Milk Stout. Sweet and aromatic on the nose, it's rich and smooth with a delicious peanut butter cup finish. Looking for a unique new dessert idea? Plop a scoop of your favorite ice cream into a pint glass, slowly top it up with this delicious milk stout, then garnish with whipped cream and a cherry.
JK's Scrumpy Hard Cider
22oz
...
Last but not least, how about some refreshing hard cider! J.K.'s Scrumpy Hard Cider is about as old fashioned as hard cider gets. Owner Jim Koan's family has been growing apples in Flushing Michigan since the 1850s. There are only two ingredients in J.K.'s Scrumpy Cider, juice from organically grown apples and yeast. All apples are grown, crushed, and slow fermented on site, resulting in a refreshing mix of fresh honeyed apple sweetness with a touch of subtle farmhouse funk reminiscent of the famous ciders of Normandy.