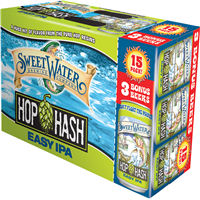 Select Quantities
Prices valid with Binny's Card
This item is only available in store. Please select a store to see prices.
Item #946230
Size: 12oz
Type: Ale
Varietal: IPA
Country: United States
Region: Georgia
Brewed with resin packed "Hop Hash", Hash Session IPA is incredibly aromatic on the nose with bright citrus and tropical fruit. The addition of wheat makes for a nice light body and slightly creamy mouthfeel. It's crisp and clean with a big hop finish that's Amarillo through and through.
Reviewed by: Binny's
Prices, promotions and availability may vary by store and online.
---
Customer Reviews
There are currently 0 reviews for this product