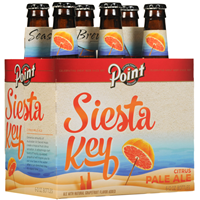 Select Quantities
Prices valid with Binny's Card
This item is only available in store. Please select a store to see prices.
Item #812735
Size: 12oz
Type: Ale
Varietal: Pale Ale
Country: United States
Region: Wisconsin
"Generous amounts of Australian Vic Secret Hops create a tropical fruit citrus sensation. A refreshingly tart burst of freshly squeezed grapefruit will inspire you to put your toes in the water after a sun drenched day."
Reviewed by: Producer
Prices, promotions and availability may vary by store and online.
---
Customer Reviews
There are currently 0 reviews for this product