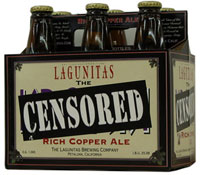 Select Quantities
Prices valid with Binny's Card
This item is only available in store. Please select a store to see prices.
Item #811547
Size: 12oz
Type: Ale
Varietal: Strong Ale
Country: United States
Region: Illinois
"Medium to deep amber, with caramel and malt suggestions on the nose. Malt, caramel, and roasted nuts on the palate, with a yeasty grain suggestion in the background. Rich and wild, yet bracing. Definitely the one night stand among this lot."
Reviewed by: Binny's
Prices, promotions and availability may vary by store and online.
---
Customer Reviews
Most Recent Reviews

One of my favs

Reviewed by: CubsFanBeerGuy |

November 14, 2015

If you're looking for a malty amber style ale this is great. Nice aroma and mouthfeel.

Helpful? 0 0